Automatic sliding doors
Our electric sliding doors are compact, durable, and energy efficient. We offer automatic sliding doors for many different building types.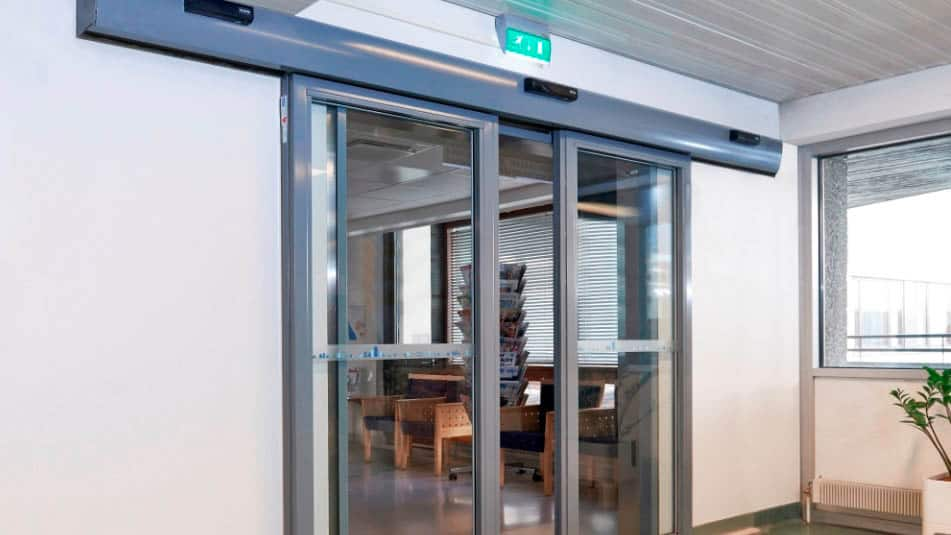 KONE Automatic sliding doors
Sliding doors
A KONE sliding door system is built for heavy use. Our automatic sliding doors are suitable for a wide range of building types – we can create a sliding doors plan for offices, residential buildings, retail environments and transit centers. KONE electric sliding doors can be also customized and enhanced with a variety of security and safety options.
Specifications
Segment: residential buildings, offices, medical facilities, retail and transit centers, hotels
Height: range 2100 mm - 3200 mm
Width: range 700 mm - 3000 mm
Weight: max. single sliding door 1x 200 kg, double sliding door 2x 160 kg
Operation: manual or automatic
Operator: KONE UniDrive®
Features and options
Insulated and non-insulated profile door systems
Single and double sliding, and telescopic

Available with three or six leaves
Wide variety of safety options, including manual switches, motion sensors, pocket screens, and access control integration
Escape route, fire safe, burglar resistant, radiation protection, and energy saving options