Operators for swing doors
We offer operators for automatic swing doors that are suitable for many different building types. Our operators for power assisted doors are perfect for residential buildings, offices, retail centers, medical facilities, and transit centers.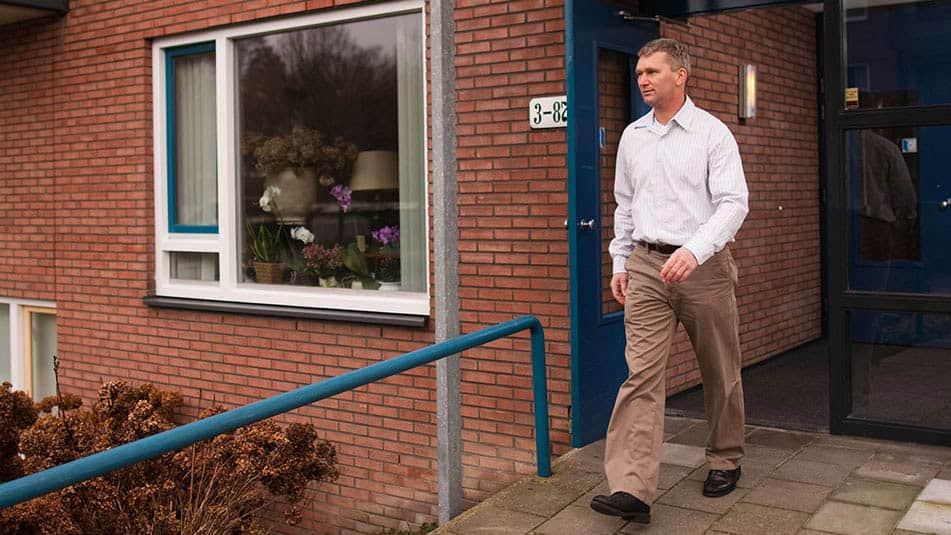 KONE swing doors and operators
Solutions for swing doors
KONE UniSwing™ Robust is one of the best automatic swing door operators for handling the demands of swing doors in demanding environments. It is suitable for the majority of external and internal spaces of a building. KONE UniSwing™ Compact is a space-saving solution that is compatible with all standard swinging doors. It is ideal for a wide range of power assisted doors. KONE UniSwing™ Fire is a durable operator for powering heavy fire-rated power assisted doors. It fulfills EN 1154 and EN 1155 requirements.
Specifications
Segments: residential buildings, offices, medical facilities, hotels, retail and transit centers
Door height: max. 2500 mm
Door width: range 1100 mm - 1600 mm
Door weight: range 160 kg - 400 kg
Operation: automatic
Features and options
Variety of impulse devices, including switches, push-buttons, finger protection, and sensors
Can be integrated with access control and central locking systems