High speed doors
In high-throughput commercial environments, high speed doors ensure a reliable smooth flow of goods. Our high performance doors are perfect for competitive operations where speed matters.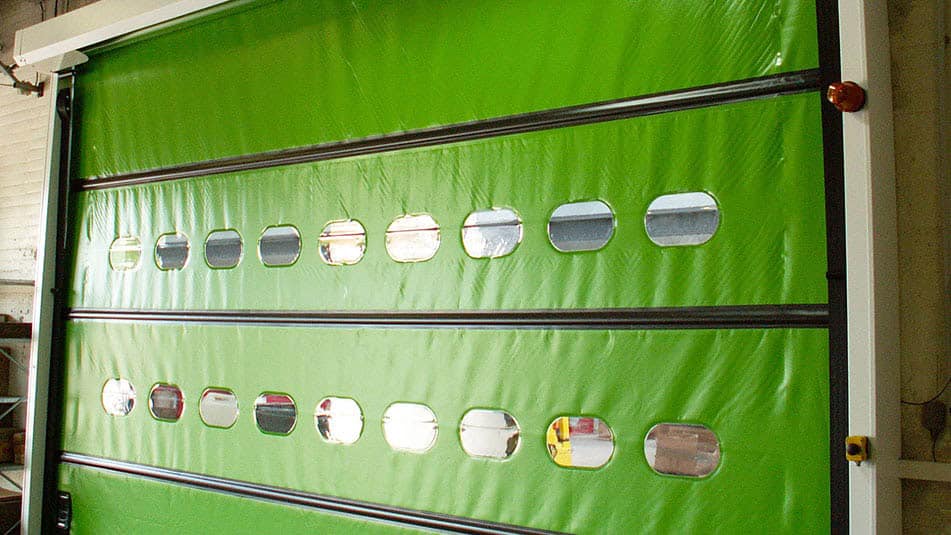 KONE high performance doors
High speed industrial doors
We offer many types of high speed doors. Our high speed industrial doors, including eco-efficient high speed internal and external doors, are designed to improve goods flow and minimize energy costs in environments such as logistics centers, food processing and distribution facilities, and vehicle storage areas. Our high speed roller shutter doors also help improve safety and convenience. High speed doors can be customized to match your building with a wide range of colors and materials, then complemented with your choice of optional features and accessories.
Specifications
Segment: external and internal applications, commercial centers, industrial facilities, hospital and hotel loading areas, hospital accident and emergency reception areas, retail centers, supermarket warehouses, parking garages, cold rooms.
Height: max. 8000 mm
Width: max. 10000 mm
Operation: automatic, semi-manual, full manual
Features and options
KONE Roll One, KONE Roll, KONE Fold, KONE Fold Max, KONE Fold Chill, KONE Roll Clean, KONE Fold Wash
Wide range of finishes, colors, and window options available
Soft PVC bottom edge ensures tight seal with floor for maximum insulation
Self-supporting galvanized steel frame with polyester powder-coated finish
Complies with EN 13241-1