Sectional doors
Our Industrial sectional doors offer efficient goods flow into and out of your commercial building. We offer durable and space-efficient sectional overhead doors.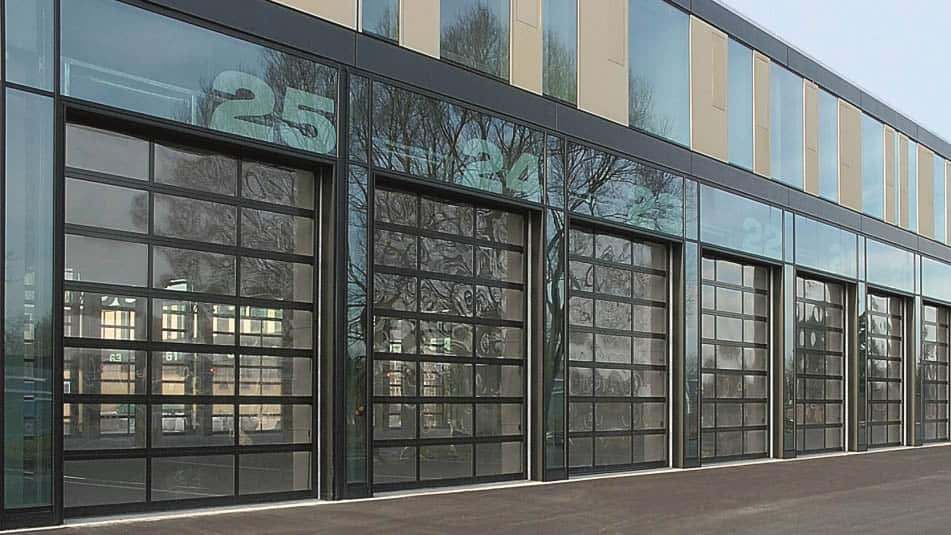 KONE sectional overhead doors
Industrial sectional doors
Our durable and space-efficient overhead sectional doors ensure efficient goods flow into and out of commercial buildings, and our sectional doors can be customized with a variety of finishes, colors, and window options. We also offer insulated sectional doors. Existing sectional doors can be easily modernized with our universal KONE UniPower™ solution, and we also offer full replacement options. We also offer the KONE sectional high-speed door, which opens up to six times faster than conventional overhead sectional doors, making it ideal for high-traffic industrial environments where time-saving is critical. Our sectional doors comply with EN 13241-1, EN 12453-1, and EN 12604.
Specifications
Segment: commercial centers, industrial facilities, hospital and hotel loading areas
Height: min. 2250 mm, max. 6000 mm
Width: min. 2000 mm, max. 10000 mm
Operation: automatic
Features and options
Wide range of finishes, colors, and window options
Choice of two different panel widths
Microprofiled panel structure for enhanced energy efficiency
Energy-saving option. Insulated sectional doors are available.
Pass-door option for easy personnel access