Roller shutter doors
Our roller shutter doors and door grilles are a reliable way to protect what matters to you. KONE electric roller shutter doors offer enhanced security in an attractive range of options.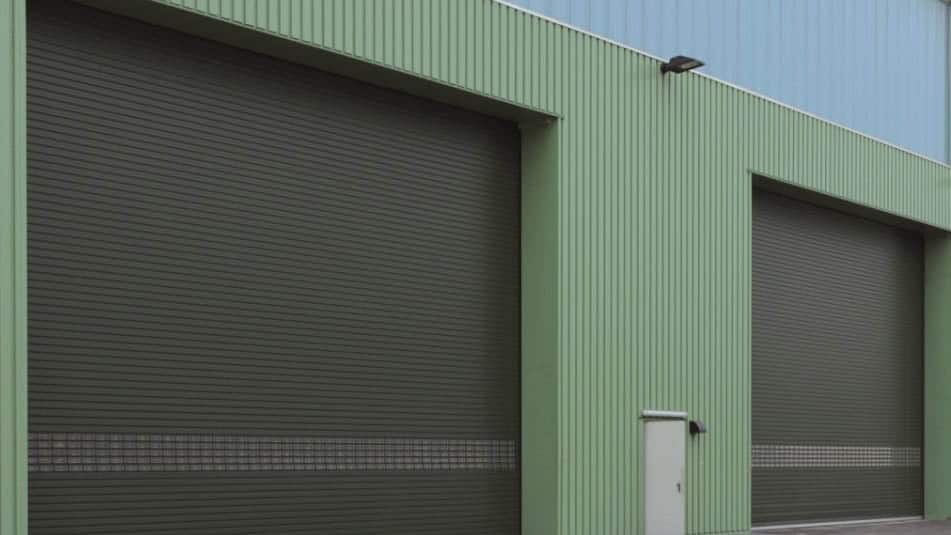 KONE Roller shutters and door grilles
Industrial shutters
Our innovative roller shutter doors and door grilles are the result of a collaboration with a leading global industrial door manufacturer. Industrial shutters are ideal for high and wide door openings due to their space-saving roller technology and hardwearing curtain. Our roller shutters meet the highest product and safety requirements (EN 13241-1) with respect to mechanical characteristics, heat and noise insulation, wind resistance, and watertightness. The simple, robust design makes our commercial shutters perfect for a wide variety of industrial applications. Our roller shutter doors are expecially popular for cold weather parking garages, and roller shutter services are also available. KONE door grilles are the perfect solution when you need good ventilation and theft protection, for example for securing stores with large shop fronts inside shopping malls, or where low headroom can be a challenge. Our door grilles can also be used to protect underground parking garages.
Features and options
Roller Shutter Easy has a simple and compact design and can be quickly installed.
Roller Shutter ThermoTeck is robust and provides excellent heat insulation.
Roller Shutter Fire Proof has been tested in accordance with STN EN 13501-2:2005 and certified for EW30, EW45, EW60, E30, and E60 fire-resistance classes.
Door grilles feature straight honeycomb, plain aluminum profiles with galvanized bottom bracket and consoles, and a primer-coated winding shaft.
Specifications
Roller shutters: width from 1000 mm up to 11500 mm, height from 1000 mm up to 12000 mm
Grilles: width from 1000 mm up to 18000 mm*, height from 1000 mm up to 8000 mm
*upon request
Segment
External and internal applications, parking garages in medical, office, retail centers, infrastructure buildings, hotels, residential, education and leisure facilities, shop entrances in malls