110 North Wacker, Chicago, USA
When you are looking for a world-class office experience, you can't do better than 110 North Wacker. Comprising of 57 stories and 1.6 million square feet of prime office space, it is the tallest and one of the largest office buildings to be built in Chicago in nearly 30 years. Home to some of America's biggest corporations, this state-of-the-art skyscraper features the latest in technologies, also designed to provide the best tenant experience. Future-proof technologies are also the key to a sustainable footprint of the equipment during the whole life cycle of the building.
BUILDING FACTS
Location: Chicago, USA
Size: 57 floors, 1.6 million square feet
Owner/operator: Howard Hughes Corp. and Riverside Investment & Development Company
Builder: Clark Construction Group
US Green Building Council LEED Gold Status and Well Core Platinum Status in 2021
CHALLENGES
Provide an efficient and safe people flow experience throughout the skyscraper
Ensure maximum sustainability and energy efficiency of installed equipment
Design future-proof solutions that improve the building's life cycle and reduce downtime
SOLUTIONS
KONE Office Flow to provide smooth, efficient people flow
Connected devices and services to provide a tailored user experience
Digital solutions to enable real-time monitoring and improved sustainability
KONE 24/7 Connected Services to extend the life cycle of equipment through predictive maintenance and upgrades
KONE Solutions
KONE Office Flow 
KONE 24/7 Connected Services
26 KONE MiniSpace™ elevators
4 KONE MonoSpace® 700 elevators
KONE UltraRope®
KONE Info Screen
10 KONE Turnstiles
KONE RemoteCall™
KONE Access Solutions 
(Bluetooth Low Energy)
KONE Destination  
KONE E-Link™
KONE's BACnet integration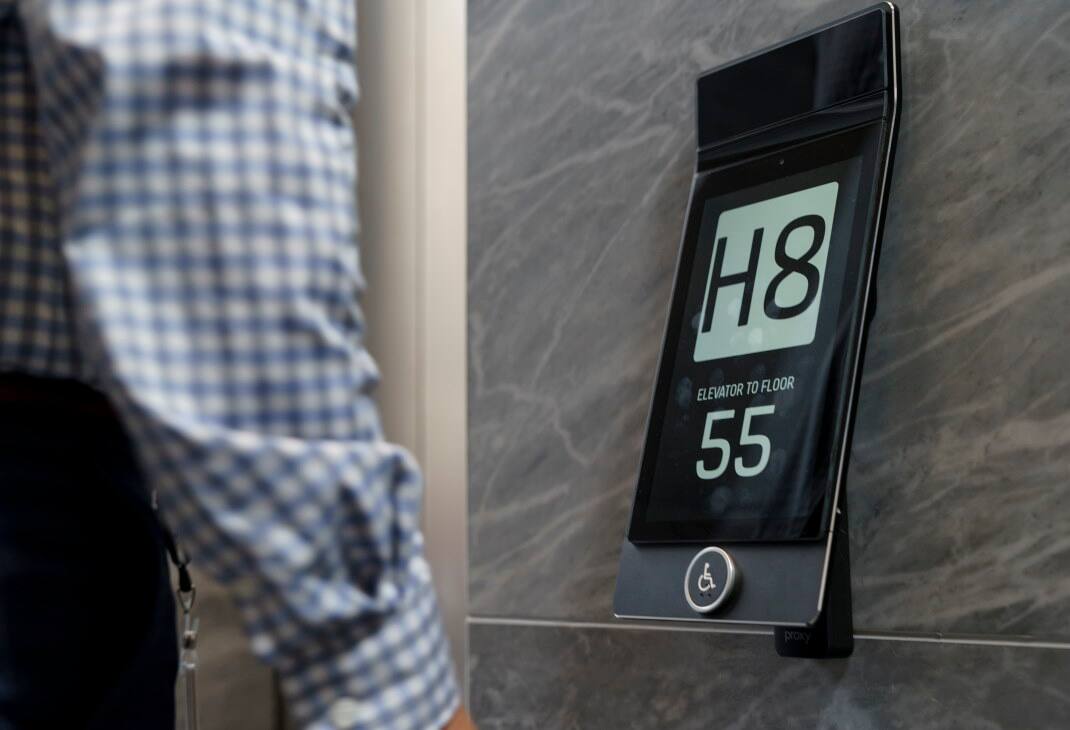 Explore other landmark projects
These featured projects enrich the urban fabric of their city, and we're proud to have played our part.