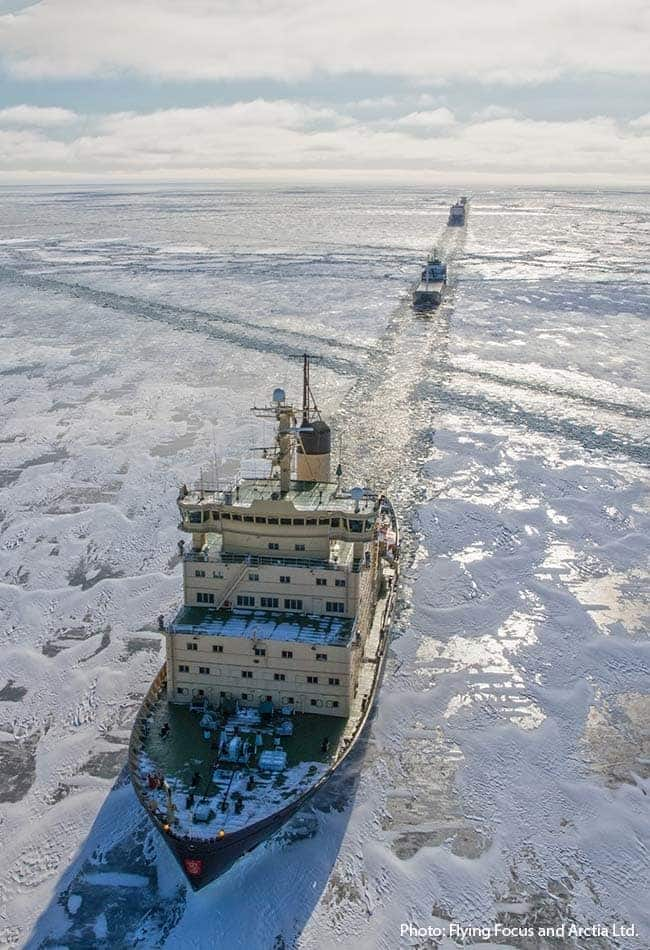 Breaking ice is no smooth business. Timo Aaltonen, master of Arctia's Urho icebreaker, should know: for over 30 years, he's spent his winters on frozen seas, making sure ships make it to their destination without interruptions.
Battling through pack ice and ice fields, Aaltonen describes the life on a vessel as "loud and trembling" – and he loves it.
"It's probably because all winters are different, and you can't predict what the season might bring," he notes. "The only thing you know for sure is that the ice will be gone by midsummer, and then it's time for holidays."
Conditions can get rough, meaning that the ships and their equipment as well as the crew need to be of the finest quality. Unlike holiday cruise ships, icebreakers operate in remote areas, rough waters and extreme weather. Hence Aaltonen's decades-long career is full of stories.
"In the late '80s, we were on the open sea in a storm. Let me tell you, these vessels aren't made for open waters," he says. "The bottom of the ship is like an egg and its center of gravity very low, so when an icebreaker starts rocking, it'll sweep your hat off."
Safety first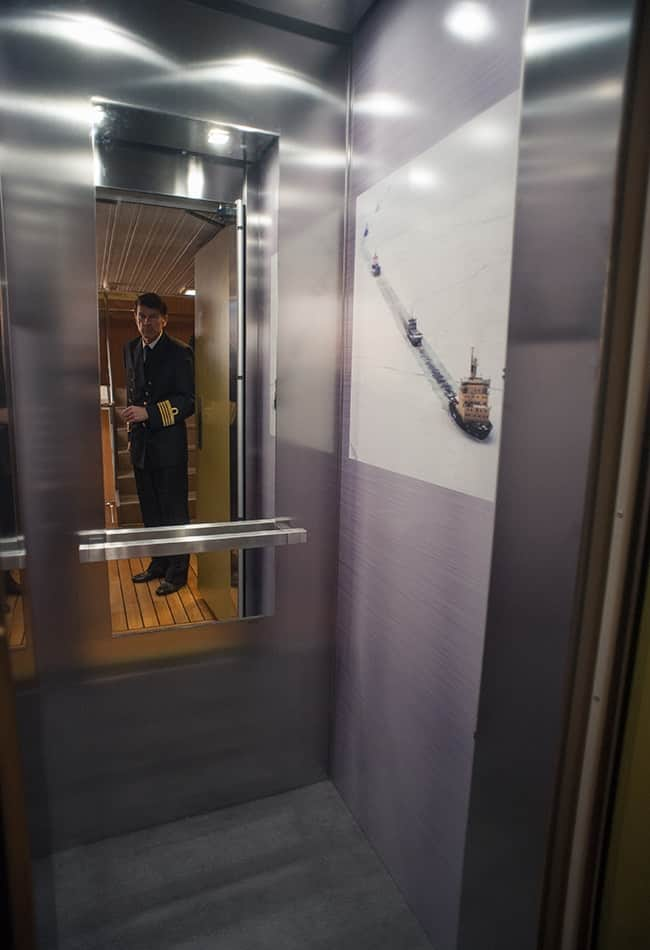 Throughout the years, Arctia's vessels have been renovated on several occasions. Most recently, KONE modernized all of the original elevators on board four of its icebreakers to meet today's standards, particularly in terms of safety.
Key Account Manager Jarno Kallioinen calls the project challenging yet interesting. Timing was an important consideration: the vessels are out at sea on duty from October to April.
In the case of Urho, KONE's task was to upgrade the elevator while conserving its historical characteristics. With KONE ReSolve™ T40, the elevator's stopping accuracy improved, boosting both safety and comfort. The KONE ReFresh™ 200 elevator car and its KONE ReNova™ folding door solution suited the extremely challenging space requirements, as there was no elevator car door in the existing elevator and the shaft was small and narrow.
"Finding the room for the new elevator car door was difficult, but our team succeeded," says Kallioinen. "This reduces the risk of wedging remarkably."
Sea life can get shaky
The rough seas and trembling routines bring additional requirements to the equipment on board. Kallioinen points out that on ships, elevators don't only move upwards and downwards, but from side to side, too.
"The conditions icebreakers operate in are particularly demanding, as the vessel shakes and shudders," he explains. "All components need to be attached very carefully and secured with extra insulation."
KONE also had the opportunity to spice up Urho's visual appearance. Now, the elevator pays tribute to the ship's eventful history. The walls of the new elevator are decorated with photos, one showing the ship on duty, the other portraying former Finnish President Urho Kekkonen shaking hands with his U.S. counterpart Gerald Ford on board the icebreaker.
Having photographs or art on elevator walls is a common request from KONE's customers. Kallioinen says that architects often ask for unique solutions – which KONE is happy to provide.
"Arctia's icebreakers are an iconic sight on the shore of Helsinki," he says. "It was a wonderful opportunity for KONE to have the chance to modernize their elevators and increase the safety of their crew and visitors."
Elevators like business cards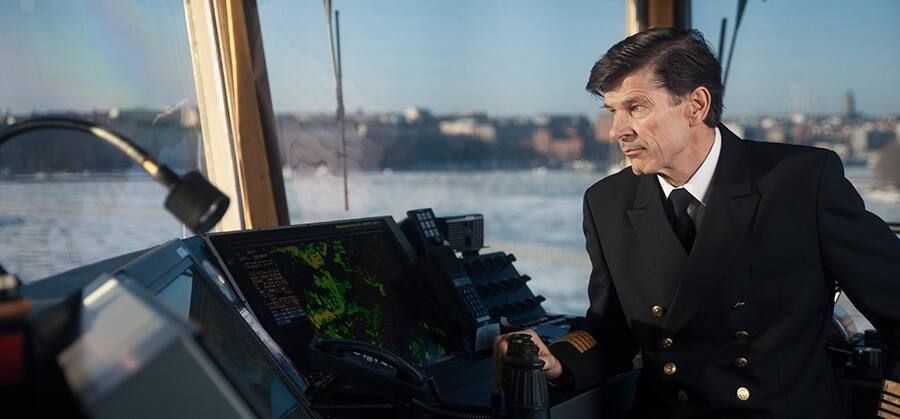 When Urho joined Arctia's fleet in 1975, it was Finland's largest and most powerful icebreaker. Urho's master Aaltonen says that its four propellers make it a four-wheel drive, to borrow car industry terminology.
Urho has 40-odd working winters under its belt, each lasting several months, and the vessel has stood the test of time.
"Technically, it's in excellent condition and fit for fight," Aaltonen emphasizes.
The presidential visit by Kekkonen and Ford hasn't been the only high-level meeting that's taken place on board Urho. Aaltonen says that in addition to being an operating icebreaker, the ship is also a showcase of Finnish expertise in the field.
"Urho has hosted plenty of high-ranking officials," he says. "One could say that its elevators are like business cards, drawing attention to the vessel's long history and high technology."
Published on May 9, 2018
Icebreaker photos: Flying Focus and Arctia Ltd.