Edificio Bronce, Madrid, Spain
Madrid's 22-floor Edificio Bronce was in desperate need of modernization to remain attractive to its 5-star tenants. A phased transformation brought in cutting edge people flow solutions to offer occupants a high-quality experience of their revamped building.
BUILDING FACTS
Location: Downtown Madrid, Spain

Modernization completed: Phase 1: 2014; Phase 2: 2018
Building type: Office
Number of floors: 22
Building population: 1,000 per day
Building owner: Palma 29 S.L.
Developer: Palma 29 S.L.
Architect: Abarrategui Design
Contractor: Palma 29 S.L.
CHALLENGES
Help property owner future proof an aging building with smart solutions and improved energy efficiency
Transform the tenants' experience of the building: decades of increasingly heavy use meant elevator waiting times of up to 6 minutes and frequent equipment breakdowns
Keep building at 100% occupancy while performing upgrades
SOLUTIONS
Bring in cutting-edge people flow solutions, including smart building access and elevator destination control systems, as well as cloud-based KONE 24/7 Connected Services predictive maintenance to cut elevator waiting times and improve safety and reliability.
Edificio Bronce is the first building in Spain equipped with KONE Advanced People Flow solutions
Carry out a comprehensive, multi-phased modernization plan over several years to address all the property owner's concerns
Carry out some of the work at night for minimal disruption to occupants
KONE SOLUTIONS
4 KONE ReGenerate™ 800 elevators
KONE Polaris™ Hybrid elevator destination control system
KONE E-Link™ equipment monitoring solution
4 KONE Turnstile 100
KONE Access™
KONE 24/7 Connected Services predictive maintenance system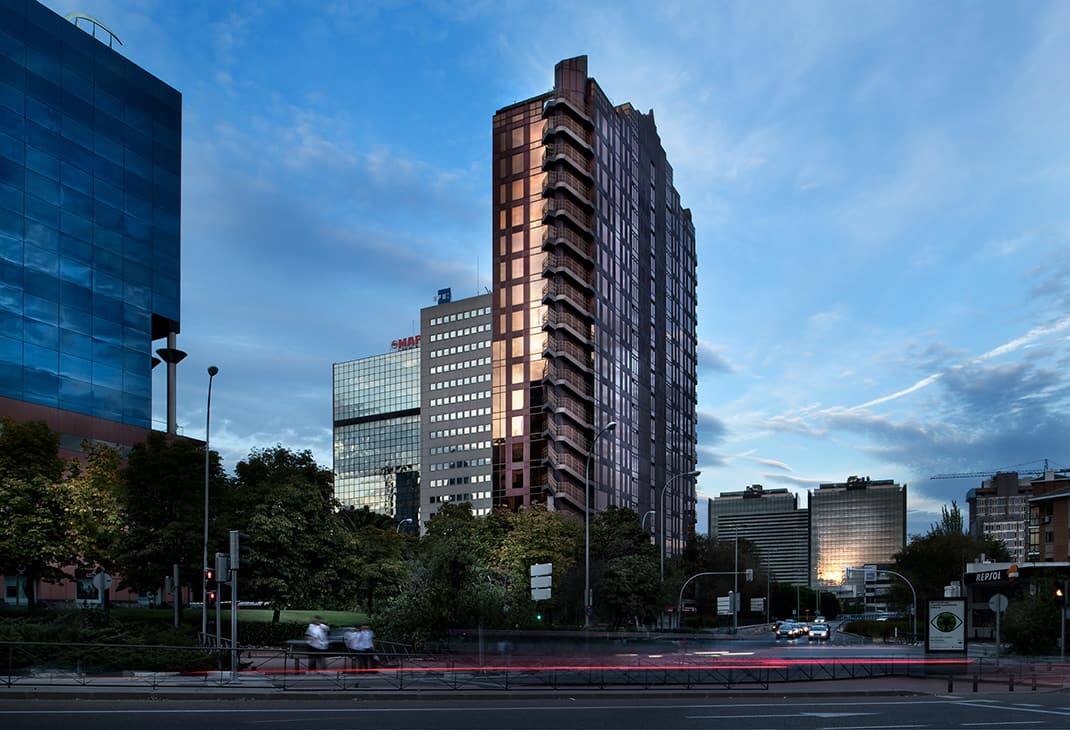 Explore other landmark projects
These featured projects enrich the urban fabric of their city, and we're proud to have played our part.