HUS Helsinki University Hospital, Finland
Hospital elevators need to function without fault so patients, staff and supplies get where they need to be quickly. KONE 24/7 Connected Services uses AI to keep a round-the-clock vigil on elevators at Finland's HUS Helsinki University Hospitals, detecting anomalies before anything seems amiss.
BUILDING FACTS
Location: Across southern Finland
Building type: Hospitals
Size: 20 hospitals with a combined area of 850,000 m2
Patient population: 1.6 million annually
KONE 24/7 Connected Services preventive maintenance since 2017
Building owner: HUS Helsinki University Hospital
Property manager: HUS Kiinteistöt Oy
CHALLENGES
Maximize operational efficiency and safety at the hospitals with the help of digital building solutions
Ensure the electromagnetic compatibility of all smart building solutions in order not to interfere with medical devices
Maximize elevator uptime and reliability so that patients, medical staff and supplies can move safety and smoothly when and where they need to in critical medical settings
SOLUTIONS
Install the AI-based KONE 24/7 Connected Services system to monitor elevator performance in real time and alert maintenance technician to potential faults before they cause breakdowns
KONE 24/7 Connected Services is electromagnetic compatibility certified
KONE service technician stations near hospitals using the digital diagnostics system to detect and fix problems before they escalate
KONE SOLUTIONS
KONE Care™ maintenance for:
- 295 passenger, patient and service elevators
- 1 helipad elevator
KONE 24/7 Connected Services predictive maintenance system connected to all elevators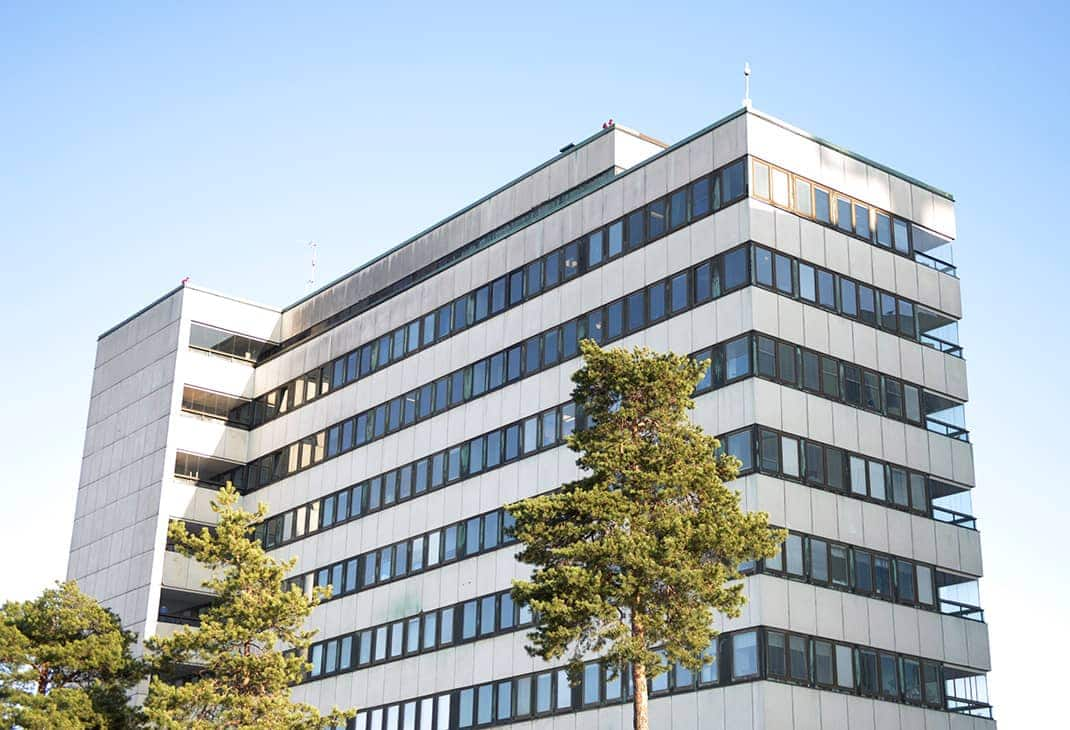 Explore other landmark projects
These featured projects enrich the urban fabric of their city, and we're proud to have played our part.