Shanghai Metro Line 5, China
The Shanghai Metro is among the busiest public transportation networks in the world. The completion of Line 5 marked a major milestone in improving the efficient and sustainable flow of city life as the zig-zagged route is the only one to connect downtown Shanghai with the residential suburb of Fengxian. The KONE solutions and maintenance team on the route keep people flow at the busy stations smooth.
BUILDING FACTS
Year of completion: 2018
Length: 19.5 kilometers
Daily passenger flow 2019: more than 170,000
Stations along this route: 9
Building type: Public transportation
Awards: Shanghai Rail Transit Construction Achievement Competition Award 2018
Owner: Shanghai Rail Transit Line 5 South Extension Development Co., Ltd.; Shanghai Metro first operation Co., Ltd.
Developer: Shanghai Shentong Metro Co., Ltd.; Shanghai Rail Transit Line 5 South Extension Development Co., Ltd.
Architect: Shanghai Tunnel Engineering & Rail Transit Design And Research Institute: Fan Qing
Contractor: China Railway First Group Co., Ltd.; China Railway 17th Bureau Group Co., Ltd.; Hongrun construction group Limited by Share Ltd; Shanghai Construction No. 4 Group Co., Ltd.
CHALLENGES
Add new stations and renovate old ones along the busy line
Provide a safe and reliable people flow experience for passengers at stations
Complete expansion and modernization work while the busy line is in use
SOLUTIONS
Use advanced technology to install specially designed heavy-duty escalators with additional horizontal steps at both the top and bottom ends to improve passenger safety
Enable quick maintenance response by stationing KONE technicians along the route
Carry out renovation and expansion work at night to accommodate for daytime traffic
KONE SOLUTIONS
49 KONE TransitMaster™ 120 escalators
28 KONE TransitMaster™ 140 escalators
25 KONE N MonoSpace® elevators
KONE E-Link™ equipment monitoring system
KONE Care™ maintenance solution + on-site technicians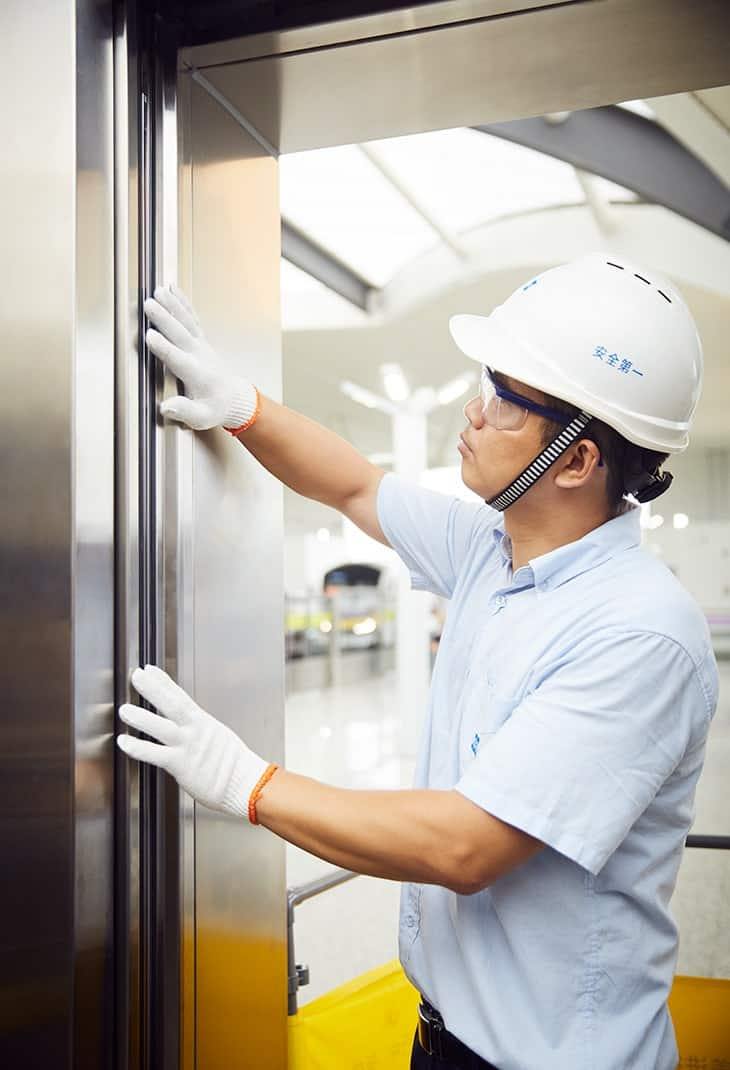 Explore other landmark projects
These featured projects enrich the urban fabric of their city, and we're proud to have played our part.