Text: Lakshmi Sivadas
David Tracey is a service technician at KONE and has been with the company since 1999. He started working with KONE Marine services in 2012, an experience that has taken him on board a myriad of vessels and platforms.
"We're not on board 24/7 since there are so many vessels out there. Instead, we have a schedule of all the vessels on which we have to conduct maintenance. In between that schedule, if a vessel somewhere has a problem with a unit, they'll request assistance and we'll go," he says.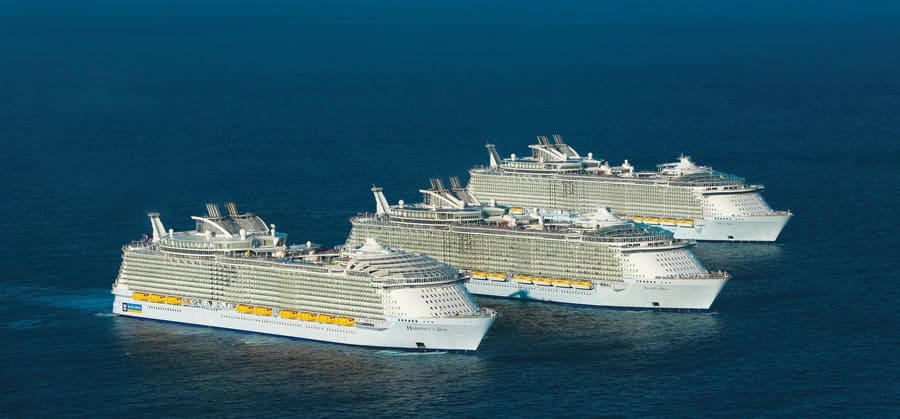 So, what does a typical day at work look like? Tracey says most of his time is spent on doing manual inspections, maintenance, repair and modernization work on marine elevators. This can take up to a day or even a week to complete depending on the nature of the requirement. A process that he says is both challenging and rewarding.
"You would have just finished one job and then you'll get another call to go to another site," emphasizes Tracey. "A year ago, I had to fly to Mexico and take a four-hour bus ride to catch up to a ship where a laundry elevator had broken down. I got on board in a relatively short time and repaired the unit. This made the customer very happy and that is what matters."
Tracey's favorite part of the job is the fact that he gets to travel and meet new people. Something he credits solely to his job at KONE Marine services.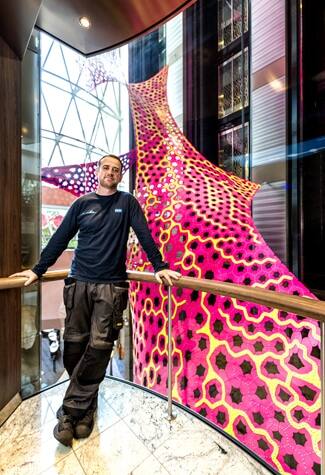 "I think I've visited between 20 to 30 countries so far. While I mainly work in and around the US, I have also worked in Asia, South America, Europe – quite a lot of places. I don't think I'd have ever been to Alaska if I had not taken up this job," he says. "I've developed friendships with a lot of people working on these ships. It helps when you come back to work on the ship that you know these guys personally." Marine elevator technicians, says Tracey, have the scope to do a lot of work and they do not get typecast into any one role.
"In that sense, I got to forward my education and work skills, while getting to see the world at the same time. For me, that is a win-win," he says happily.