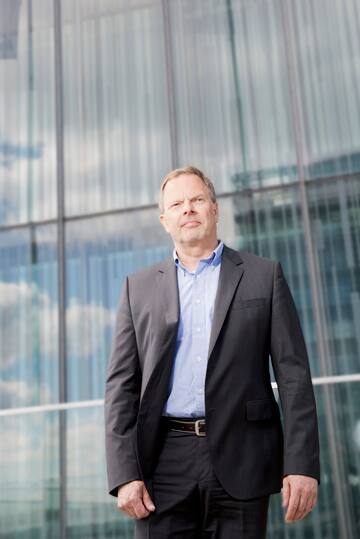 Cities are arguably the ultimate symbols of civilization. The size, nature, and culture of a city signifies how advanced a particular society's scientific and technological capabilities are and how well its citizens are cared for.
The key to ensuring cities keep pace with advances in technology and design is modernization. Let's take a look at India, for instance, where the government is pursuing an ambitious program to build 100 'smart cities'. The hope is that these cities will act as engines of growth and spur economic activity within and in the regions surrounding them.
While the idea is sound, building new cities is an enormously expensive and complicated task. Which is why the Indian government is focusing on improving existing cities by modernizing them through the application of smart technologies and intelligent design. Similar trends are being seen in cities across the world.
This will translate into modernizing building structures, which will have a direct impact on the elevator and escalator units.
According to estimates by Research and Markets, the Global Elevators Modernization Market is poised to grow around 5.4% over the next decade to reach approximately $13.92 billion by 2025. This scale of modernization will see vast quantities of machinery being replaced to improve stability, reliability, eco-efficiency, and the visual aspects of the equipment. There is immense opportunity for KONE in the years ahead, especially in markets like Europe and North America, which have a combined total of over 6.5 million elevators and escalators, more than half of which are over 20 years old. Looking forward, Asia-Pacific, especially greater China, will also provide the best growth opportunities as their huge number of units grow old and require modernization.
Millions of people move around high-rise buildings every day. They expect security, comfort and convenience; while building managers require services and technology that will help them manage the building efficiently. Owners face the challenge of keeping their property competitive when new buildings are being built all the time.
If you think about the lifetime of a building, they last a very long time. And while elevators and escalators last a long time as well, the biggest challenge is to figure out when and what to modernize. This is where we step in.
We work closely with our customers to identify their needs and design solutions that provide modernization upgrades. So, when we propose solutions, we take into account the use of the buildings and the needs of its residents.
Take the case of a retail building, for example. If access to equipment is restricted for a long time while modernization-related work is ongoing, it is bound to affect the businesses operating there. In such cases, depending on access, there is a need to be selective about proposing either a full or partial modernization so that disturbances are kept to a minimum.
From next-generation elevators that consume significantly less power than elevators made in the 1990s, to innovative regenerative drives that feed energy back into the system, to advanced, IoT-based, remote monitoring systems that can be used to effectively monitor equipment, KONE has been on the forefront of the modernization wave.
Our customers rely on the decades of experience that KONE has built up. And true value comes from our capability to consult with our customers on how to go about their modernization. The future beckons and we are definitely geared up to meet it.