March 11, 2020
We chatted with four alumni of the trainee program – all of whom have since become permanent members of the KONE clan with nothing but high praise for their own traineeship.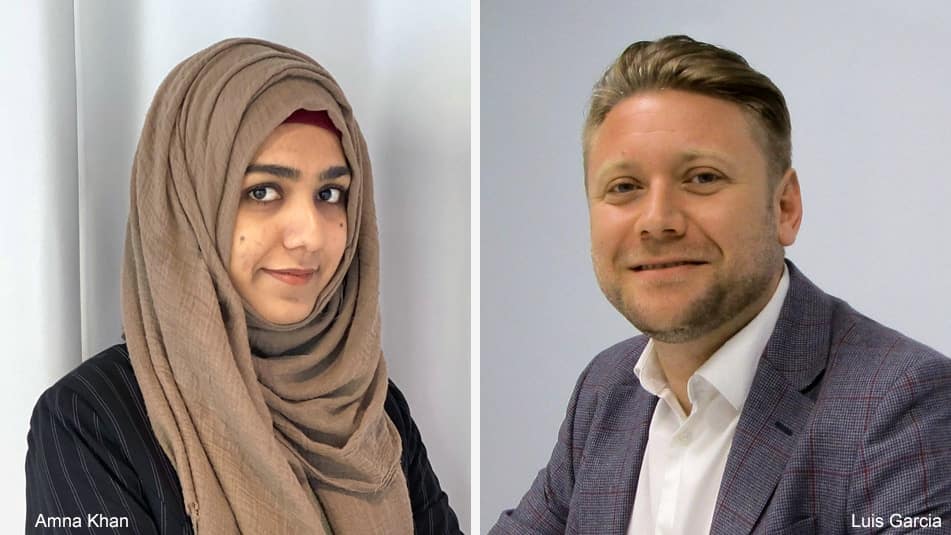 Think innovation and inclusion
Originally from Spain and later a student in Finland, Business Development Manager Luis Garcia says his career "skyrocketed" after joining the ITP program in 2008. The opportunity involved a highly diverse working atmosphere, and Garcia says he did not think twice about applying. "Being in a multicultural environment where I learned different ways of working with several nationalities allowed for professional growth."
He was not the only one drawn to the company for its reputation as an appealing employer. Data Scientist Amna Khan from Pakistan was attracted to KONE by its esteemed employer brand. She joined KONE as an ITP in 2019 and is now working to create AI momentum in the customer domain. She commends KONE for its employee-oriented values and inspirational culture.
"KONE promotes equality and provides equal opportunity to anyone, regardless of their gender and ethnicity," Khan says. "Many organizations fail to observe this. My team consists of eight team members from seven nationalities."
Kaija Bridger, head of Talent Management at KONE, is delighted with the feedback from past trainees and says the program is an excellent way to find diverse employees with a wide range of experience, skills and perspectives. "Diversity is such a huge strength for a business. The talents that join KONE through the ITP bring in fresh thinking and new ideas. Integrating them to existing teams is a great way to keep all of us on the look-out for new, innovative ways of working."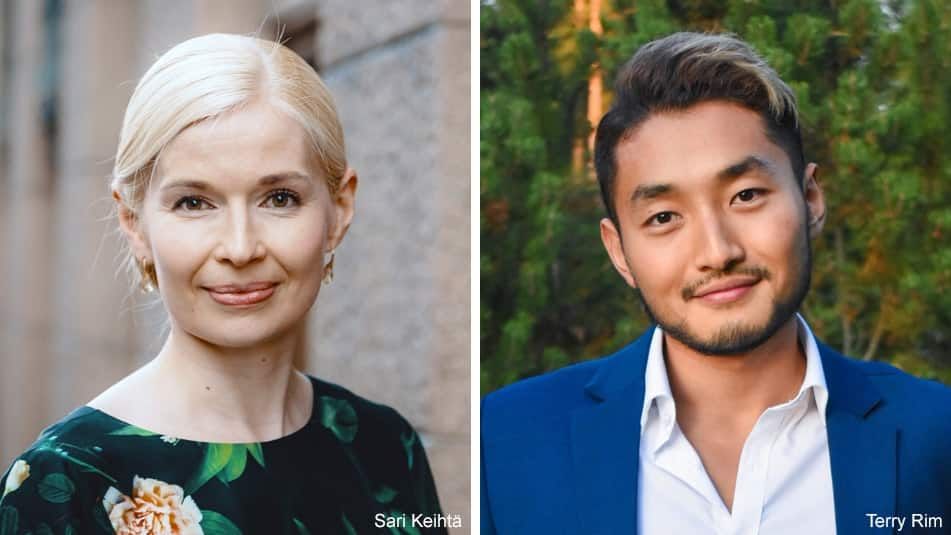 Family of colleagues
People are at the core of KONE's International Trainee Program – and, indeed, the key to the company's success. Sales Competence Development Manager Sari Keihtä joined KONE as an ITP in Brussels, Belgium, back in 2005, an experience she says proved to be a "once-in-a-lifetime opportunity". The company culture, in particular, impressed her, with peers around the world always there to help a colleague. "It's kind of like one big KONE family," Keihtä says. "Something that's also very important to me is that when you show interest and initiative, you're given a chance to work on some amazing things."
According to Bridger, encouraging and supporting employees to continuously learn and develop themselves is another key element of KONE's success. "Our aim is to have the best possible professionals with the right competencies in each position. Attitude is super important here, and we have seen that individual growth happens particularly when people are keen to try out something new, to step into boots that are a little bit too big for them and that they can grow into."
Practical and interdisciplinary is how Deployment Manager Terry Rim describes his work as a KONE trainee in 2018. A global citizen born in South Korea, raised in the United States, Hong Kong and Thailand and now a resident of Finland, Rim was impressed with the transparency of the culture and steep learning curve at KONE. "Some of the best learnings came from getting hands-on work with projects right away," Rim says. "I would recommend this program to anyone interested in working in interdisciplinary projects, international projects with various colleagues and stakeholders across an organization."
So that's a big YES from all four alumni for applying for the program.
"Just apply, you never know what amazing experiences wait for you," Khan urges.

The application period for the 2020 International Trainee Program has ended, and more information on the 2021 program will be available on the KONE International Trainee Program page of our website.

READ MORE
Careers at KONE
Diversity makes us unique, inclusion makes us powerful
Planning great people flow
Choreographer of light
No fear from the 98th floor
Women of substance