Why adaptability is key to the long-term success of high-rise buildings
Ed. note: On November 5, 2020, we welcomed our customers to a live virtual event, Rise Above the Ordinary, to rethink the future of high-rise living and working with us. You can watch the full recording at the bottom of this article, or on YouTube. Enjoy the show!

Whether it was built this year or during the golden age of skyscrapers, a high-rise building will undergo a variety of transformations, as it adapts to the needs of the people using it.
An array of smart, sustainable solutions is making a series of transformations ever-more possible, allowing developers to future-proof new buildings, and breathe new life into older ones. Innovation in fields as diverse as connectivity, people flow, access solutions, and even entertainment mean that no building needs to be left behind.

The importance of high-rise buildings in being able to cope with changing user demands has never been more significant. The Covid-19 crisis, the advent of 5G, artificial intelligence, the use of data and sensors, combined with bolder ambitions for urban sustainability, all point to a need for greater flexibility for high-rise buildings.
"We are in a new world," says Dr. Ayesha Khanna, a noted futurist and smart city expert. "The pandemic is changing preferences and priorities for cities. The next generation of high-rise buildings will be defined by data-driven digitalization, with new kinds of personalized user experiences that are based on the multifunctional use of space."
In practice, envisions Dr. Khanna, this means high-rise buildings becoming contactless, as much as possible, and apartments fitted with terraces suitable for drone deliveries. Already today, high-rise buildings are being retrofitted and redesigned for safety, sustainability, and multiple use.
Today's high-rise office block may be tomorrow's retail mall, co-working space, residential apartment building, and leisure complex – all at the same time. Anything is possible – so long as we ensure that adaptability and connectivity are embedded into the systems that bring these buildings to life.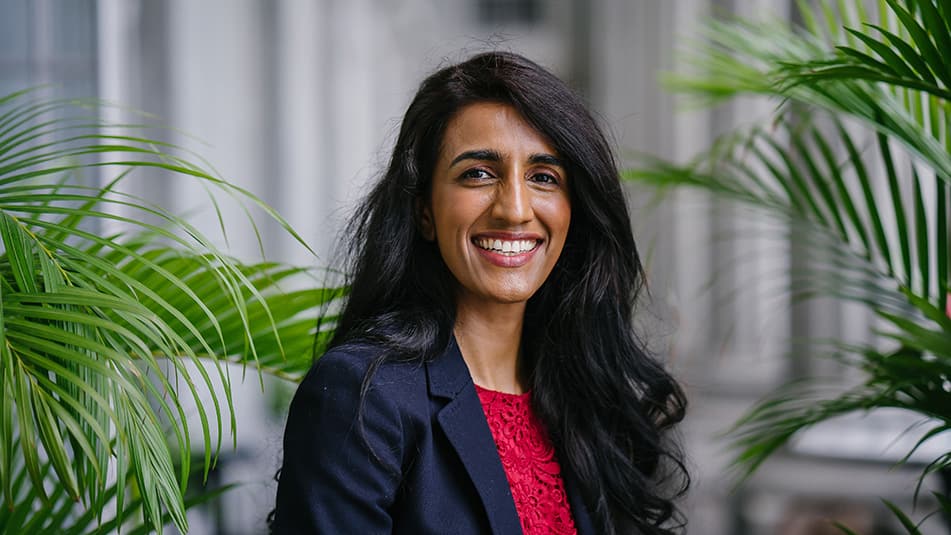 According to Dr. Ayesha Khanna, focus on health and safety will change high-rise buildings forever.
High-rise buildings at the heart of communities
Tomio Pihkala, Head of New Equipment Business at KONE, agrees that we're currently seeing an acceleration of numerous urban trends – the desire for cleaner, healthier, more connected environments and workplaces among them.
"As humans, we have a strong need and desire to feel belonging, build communities, and be creative and innovative," he says. "And it's often the high-rise buildings that attract the best talent and enable innovations."
In light of such rapidly changing needs, KONE has always listened to customers and users to stay in tune with the needs of the building. The ability to listen and deliver becomes crucial in a fast-changing era. The result is a completely updated high-rise offering that sets out to help customers to be as future-proof as possible.
"We are taking a quantum leap," adds Pihkala. "The elevator is no longer just an elevator – it's becoming a platform. With this platform, we have endless opportunities to upgrade and improve the people flow experience during the whole lifecycle of the high-rise building."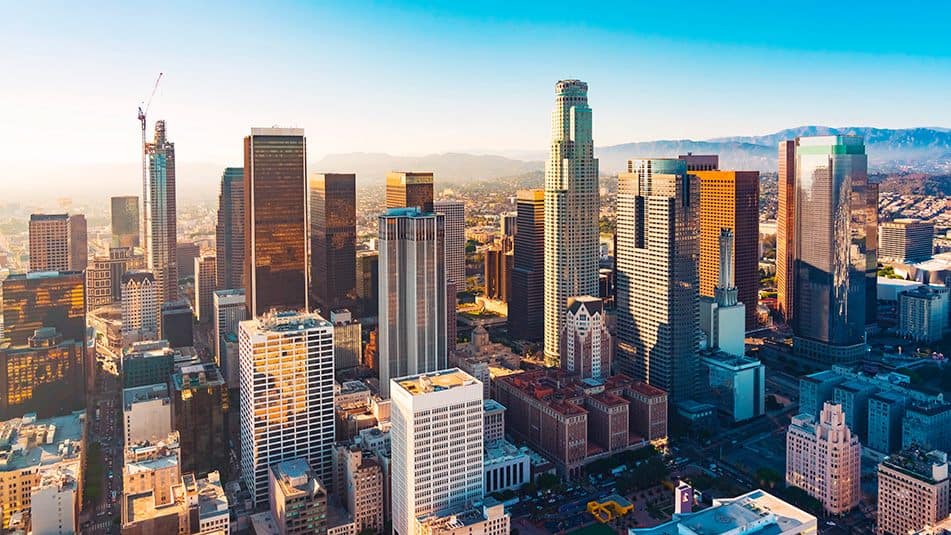 The multi-use future of high-rises requires built-in adaptability.
New KONE high-rise offering boosts a building's longevity
Greater connectivity, provided by KONE DX Class elevators in certain markets, and the use of application programming interfaces (APIs) means almost unlimited possibilities to add new digital services. These can enhance both the functionality of a building and the user experience. A growing partner ecosystem works with KONE to bring new services to life.
Hanna Inget, Head of New Services & Solutions* at KONE, shares some more details: "These digital services could be links to building management systems, service robots, music, or additional services to help disabled people navigate the building, for example. It could be practically anything that can be connected."
"None of us today would buy a smartphone that you couldn't install apps on," notes Inget. Tomorrow, no one will buy an elevator that doesn't come with connectivity because of both the services and adaptability that it enables.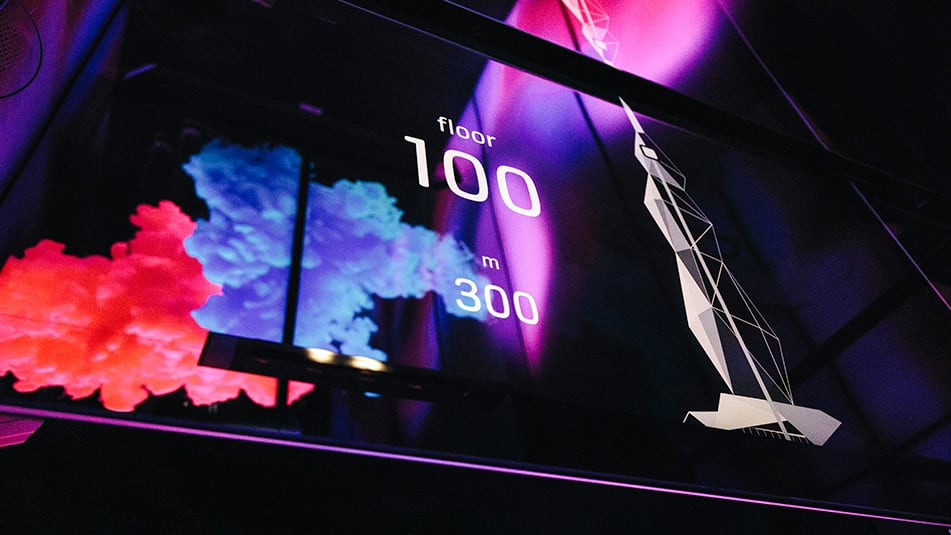 Connectivity brings the ability to adapt and improve the elevator experience.
Solutions today – with an eye on tomorrow
Importantly, says Pihkala, these exciting solutions are not only applicable to new buildings but for existing high-rise buildings, regardless of their age.
"We see an increasing need for high-rises to compete in terms of tenant attractiveness," he explains. "Our customers who operate them are looking towards the latest technology enhancements to differentiate in their marketplace."
Ultimately, the upgradability of KONE's high-rise offering helps to future-proof buildings better than ever before. Underpinned by a smart digital platform and enhanced connectivity, these solutions will enable new services, building apps and more to be integrated during the different lifecycles of the building – as per the customer's needs.
With buildings able to adapt as they go, they will continue to remain competitive.
Read more about our complete range of high-rise solutions and KONE Office Flow.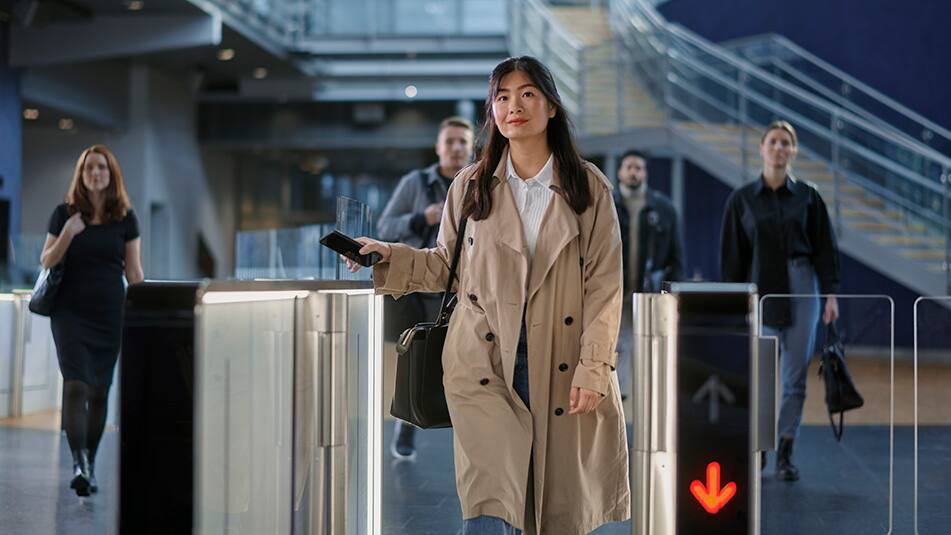 A smarter, safer and connected office environment is possible today.
Rise Above the Ordinary – virtual event on November 5, 2020
In this event recording, you will learn about:
The latest trends that are driving us to redefine high-rise living and working
Urbanization of post-pandemic smart cities
Future-proofing your building to meet changing needs
Improving the user experience in high-rise buildings and increasing value
Our new high-rise offering and KONE Office Flow solution, and how it will help our customers raise building value and user experience to new heights
Distinguished speakers include futurist and AI visionary Dr. Ayesha Khanna, as well as KONE CEO Henrik Ehrnrooth and KONE Executive Vice President for New Equipment Business Tomio Pihkala.

Event recording is also available on YouTube. Enjoy the show!