Nanjing Metro Line 4, China
On any given day, escalators at just two of the interchange hub stations along Nanjing Metro Line 4 move an incredible 210,000 people. And on any given day, KONE technicians are there to help make their journeys through the stations smooth and safe. While this happens in the background, commuters along Line 4 are sure to notice the cultural murals featured along this east-west line of the Jiangsu Province capital.
BUILDING FACTS
Year of completion: 2017
Length: 33.8 kilometers
Daily passenger flow 2019: 210,000
Stations along this route: 18
Owner: Nanjing Metro Operation Co. Ltd.
Developer: Nanjing Metro Construction Co., Ltd.
Architect: China Railway Si Yuan Survey and Design Group Co., Ltd.
CHALLENGES
Build new stations to meet full capacity and the latest regulations
Preserve historic and cultural relics associated with the construction site of the new metro line
Provide a safe and reliable people flow experience for passengers at stations
SOLUTIONS
Elevators and escalators that enhance safety and efficiency and meet the latest regulations
Maintenance with on-site availability within 15 minutes
KONE SOLUTIONS
72 KONE TransitMaster™ 140 escalators
41 KONE MonoSpace® S elevators
9 KONE MiniSpace™ elevators
KONE Care™ maintenance solution + on-site technicians available within 15 minutes of call-out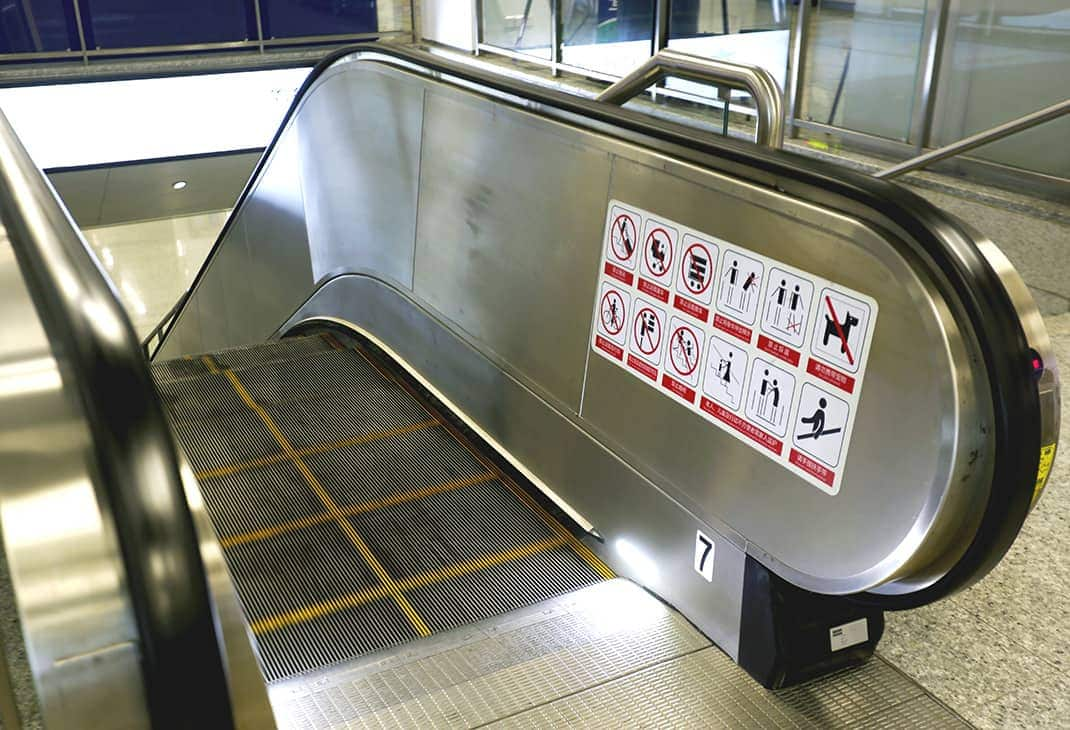 Explore other landmark projects
These featured projects enrich the urban fabric of their city, and we're proud to have played our part.