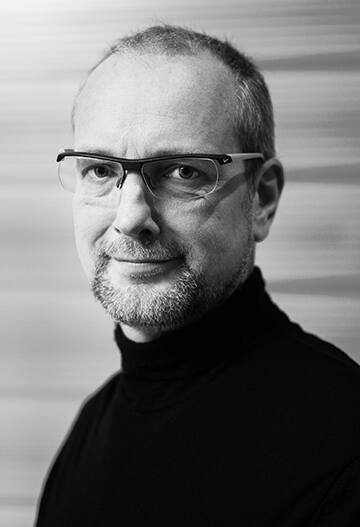 May 26, 2020
Smart city experts, and now events, tell us that for our urban centers to be able to accommodate an additional 2.5 billion people by 2050, our cities must be connected, managed, and more resilient in ways that we are still learning.
Though steady progress has been made toward realizing smarter cities, digital solutions as add-ons or overlays to existing legacy infrastructures can only go so far. The COVID-19 pandemic has made this painfully clear as enforced isolation has created capacity challenges for purely wireless networks to keep businesses and institutions sufficiently connected.
What is needed are infrastructure solutions that are physically more robust and deeply digitalized to give governments, city administrators and businesses better tools to serve their citizens and customers. In short, as we develop solutions for smart cities going forward, we need a much deeper integration of the digital and the physical, a "new digital deal", as urban innovator Bas Boorsma calls it. He is chief innovation officer at Change=, an Amsterdam-based innovative residential real estate developer, and vice president of Cities Today Institute (CTI), a provider of training and leadership for builders of smarter cities.
Digital by design
"The dawning of the internet age in the 1980s, the development of fixed broadband networks commencing in the late 1990s, and now high-speed wireless networks have brought the expectation that digital technologies alone could deliver everything from education and entertainment to well-being and security," says Boorsma.
"The COVID-19 pandemic has revealed the inadequacies in that expectation."
What Boorsma envisages instead is a departure from centralized, one-size-fits-all thinking.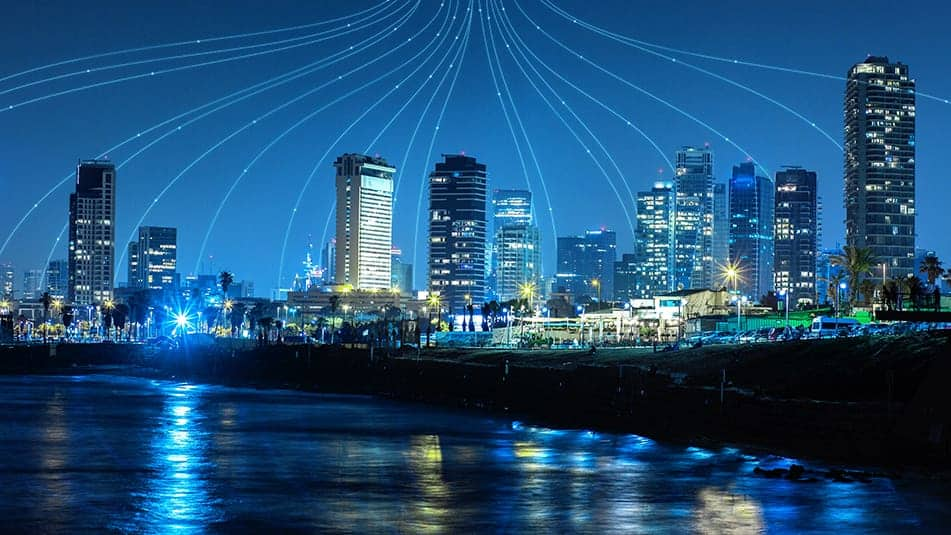 "We need the capacity that optical fiber backbones offer, the resiliency of interconnected micro-power grids, and the dynamism of digital-by-design solutions that empower us to do everything from remotely reconfiguring a bus line to responding to a potentially catastrophic power outage caused by a solar electromagnetic disturbance."
Such scalable architectures, Boorsma believes, enable society to continue forward in greater isolation, in their local areas with a higher level of self-reliance, particularly in times of emergency.
"This paradigm ensures the ability to conduct the high-speed, synchronous communications needed for remote working and schooling. It also lets us alter people flow, for instance, to implement physical distancing on public transport. And, importantly, we could remotely implement infrastructure reconfigurations designed specifically to protect our elderly care networks, hospitals and those with special needs."
Deeper physical + digital integration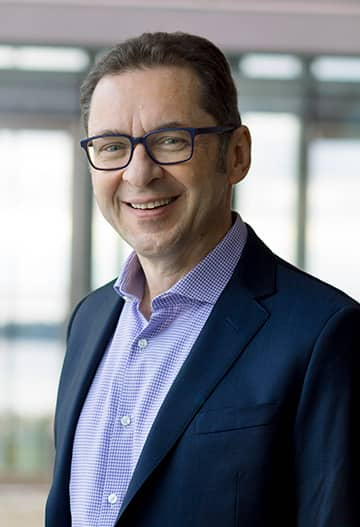 It's Boorsma's digital by design philosophy that catches the attention of Maciej Kranz, chief technology officer of KONE.
"Smart cities will increasingly look different. We will see more multi-use buildings that are greener and have better utilization rates," he says. "Neighborhoods will also have higher densities with mixed residential and commercial use, and transportation networks will be enhanced with customizable people flow solutions."
This will require a whole new level of integrated physical + digital solutions, Kranz points out. From a design or planning perspective, doing this will mean the true integration of hardware and digital teams into a single entity working together right from the start. And that is exactly what KONE has been doing since the creation of the KONE Technology & Innovation (KTI) organization five years ago.
"Our KONE DX Class elevators are a great example of this," says Kranz.
"The KONE DX Class are the world's first connected elevators. They have an integrated physical + digital services platform that gives our customers the capability to deliver multisensory experiences to elevator passengers," Kranz beams. "They are also highly future proof, as built-in APIs make it easy to integrate future services, apps and devices that allow customers to build their brand using the elevator as a platform for this. And as the building evolves, KONE DX Class elevators can be repurposed for a new building owner and different uses."
And this is only the beginning, say Kranz: "This kind of integrated physical + digital approach is now a part of every solution that KONE builds."
READ MORE:
Connecting more than floors to tickle your senses
KONE DX Class elevators: a new era for elevators
Building better cities with digital technologies
Kalasatama – Helsinki's smart way forward
The Medieval city as a model for the future
Smart ways to a smart city
Can dense cities save the planet?
A wonderland of tomorrow... today
Solutions for a healthier new urban normal