October 01, 2020
K-Kampus is one of the newest additions to Helsinki's visionary smart city district of Kalasatama: a seven-story building with 35,000 square meters of floor space that serves as the new headquarters for Kesko, one of Finland's largest retail conglomerates. Smart, flexible and sustainable in design, the energy-efficient office is the first in Finland to boast carbon neutral waste management.
"Kesko wanted to create a state-of-the-art office campus, which was very attractive to us as the building owner and landlord," says Ilkka Tomperi, investment director, Real Estate Investments, for Varma, one of Finland's largest pension insurance providers.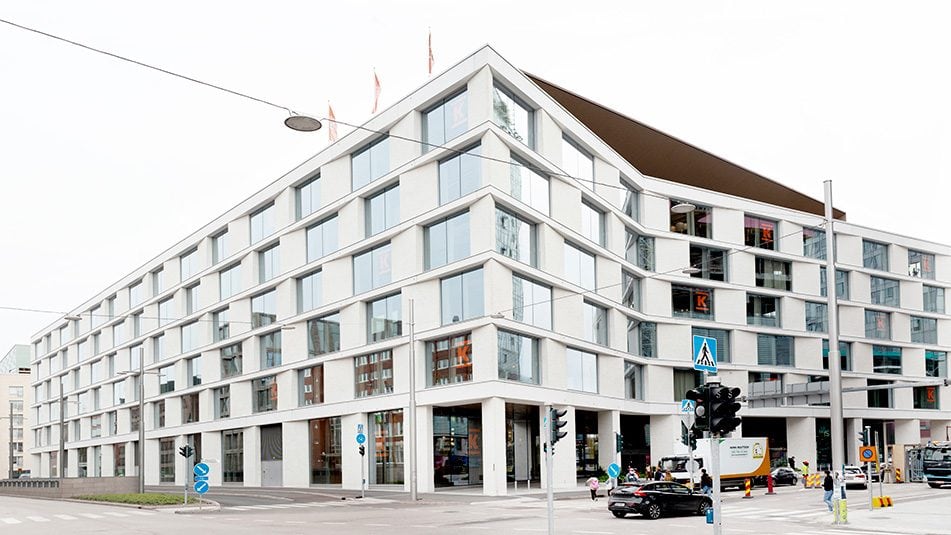 Adaptability was a central consideration in the designs for the multi-use K-Kampus: in addition to serving as Kesko's corporate headquarters, the building is home for many of its vendor partners in the K Group retail chain, as well as a venue to showcase its products. Approximately one-third of the building's office space is configured to accommodate Varma's other tenants.
"Kesko is a forward-thinking company. Together we made decisions that met the people flow requirements of K-Kampus while at the same time ensuring maximum flexibility and sustainability for the building," says Tomperi. "The solutions that KONE presented resulted in enormous flexibility for us to respond to the future needs of all our tenants."
Creating a micro society
In late 2016, as the K-Kampus building plans were nearing completion, Kesko sensed a need to have another set of eyes review the design. They wanted a professional evaluation to examine how people would access the building smoothly and move within it intuitively. Would the current design promote employee interaction and a sense of well-being? Was accessibility to the main presentation hall optimal for product launches and other events?
That is when KONE's People Flow Planning and Consulting team was asked to help.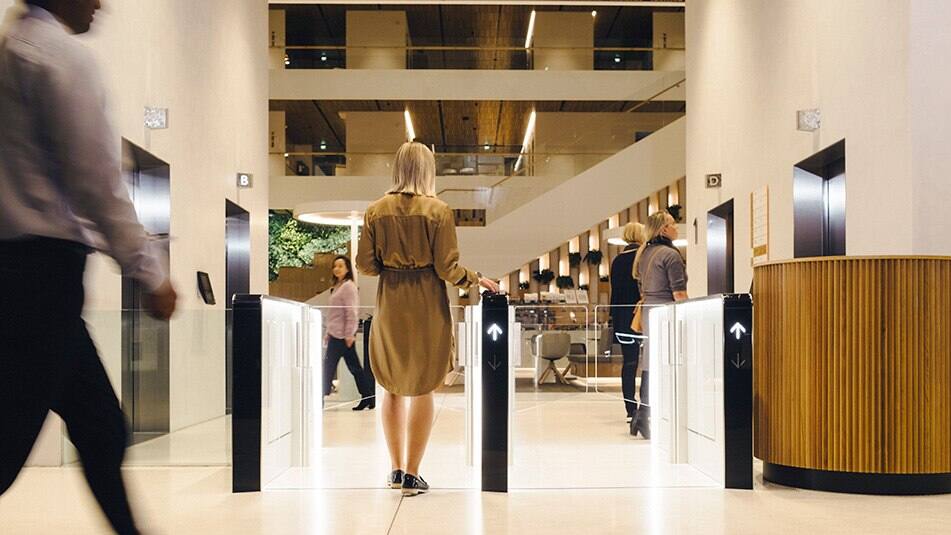 "We were advised that Kesko's project team wanted to ensure the best possible user experience for their employees, vendor tenants and visitors. Their ambition was to establish a 'micro society' where employees and partners could collaborate closely," says Minna Piironen, an interior architect and service manager in KONE's People Flow Consulting team.
"As KONE was already familiar with the project, our team was able to jump on board quickly and start working as part of the development team," Piironen adds.
A place for everything and everything in its place
KONE's People Flow Consulting team started by analyzing the existing plan, collecting data and profiling how each user group – K-Kampus employees, vendor partners, exhibition visitors and unaffiliated tenants – would experience the building in their own unique way. They also used Kesko's own data and worked closely with the customer throughout the project.
The KONE team supported the architect's work by analyzing the different routes people would take from the entrance to various destinations within the campus. Kesko's desire was to create a smooth people flow experience for everyone visiting the building, whether permanent staff or one-time visitors. The daily journeys of office employees had to be obstacle-free so they could spend their valuable time working, not, for example, waiting for elevators. KONE's People Flow Consulting team's main task, therefore, was to identify and eliminate any bottlenecks and obstacles in the daily journeys of the different user groups.