When KONE unveiled its new KONE DX Class elevators two years ago, it raised the bar in terms of what these increasingly sophisticated machines could do both today and tomorrow. Smart, connected, and easily integrated into the building, the digital experience elevators presented a bold new era to customers – one that showcased the key role that KONE continues to play in improving people flow and enabling tailor-made experiences through digital services.
As the KONE DX Class elevators rewrite the rules on vertical transportation, the maintenance package that supports them needs to be on par. A new maintenance service, KONE Care™ DX, has been introduced to help the KONE DX elevator remain at its full potential.
As Anna Wäck, head of global sales, pricing and offering for KONE's maintenance business, explains, "KONE Care DX maximizes the DX unit's uptime while prolonging its lifetime, and offers tailor-made experiences that allow for easy integration of new digital services as they are developed."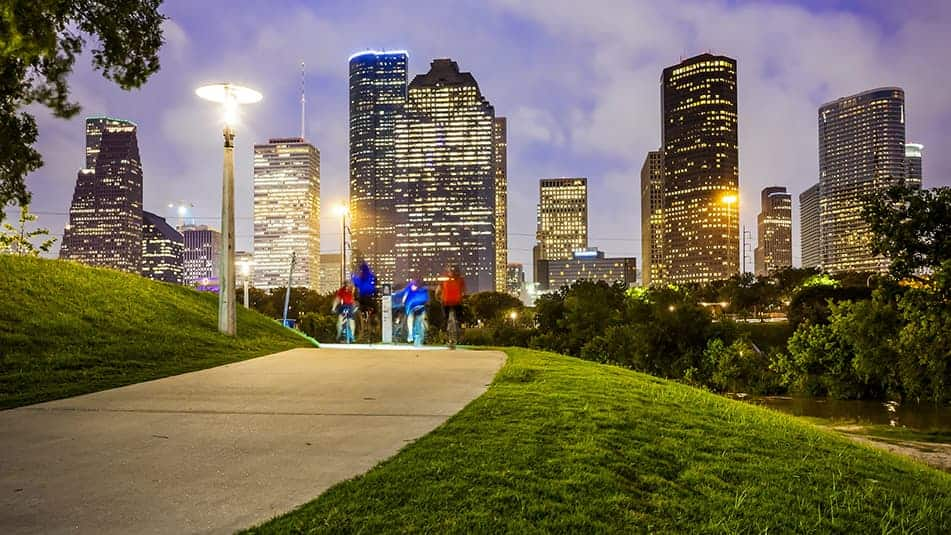 Carbon-neutral maintenance service – an industry first
KONE Care™ DX, comes packed with AI-powered predictive maintenance, automatic updates, remote maintenance assistance, and round-the-clock support. What's more, all KONE DX elevators serviced with KONE Care™ DX enjoy carbon-neutral maintenance, making KONE the first company in the industry to offer truly sustainable elevator care.
Carbon neutrality is achieved through a combination of actions already in place. These include predictive services that help reduce unplanned maintenance visits, along with more efficient route planning. The remainder of the emissions will be offset – making it better for the planet.
"Carbon compensation is available only as part of KONE Care DX to ensure that all possible actions to reduce emissions are taken before using compensation as the last step," says Wäck. "The compensation is then done by investing in pre-defined projects worldwide that reduce carbon emissions by planting trees and investing in hydro and solar power."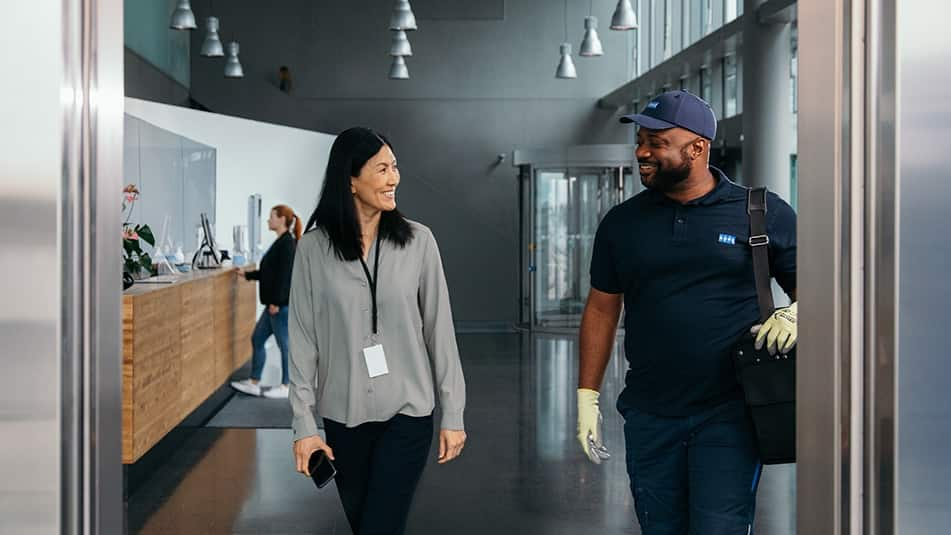 A global maintenance service standard adapted locally
Each KONE country tailors the digital service packages for KONE Care™ DX so customers can pick and choose the most relevant ones based on their requirements.
"At the base level, the customer is looking for reliability first and foremost, regardless of location, but there are things to take into account per region and customer," says Florian Hammer, head of offering and sales development service for KONE Germany, Austria, and Switzerland.
"For example, in Germany, we have started to bundle KONE Care DX with KONE 24/7 Connect and the KONE Elevator Call app. With different combinations, we can also support the local legal regulations for our customers."
Hammer explains that even though the predictive maintenance solution KONE 24/7 Connected Services has already been in use prior to the KONE DX Class elevator rollout, there has been some extra installing of equipment to do. "Previously, the elevators were not yet digitally equipped and had to be retrofitted, but now our KONE DX elevators are already equipped with the hardware directly," he says.
Hammer adds that customers have responded favorably to the fact that there is a maintenance offering that matches the KONE DX Class elevators. "With the features developed for KONE Care DX, our customers can see that in addition to being modern, reliable and sustainable, our elevators are, in effect, future-proof."